For a quick, no obligation quote on your fish, please e-mail the following information using the form, or simply call our office at (850) 763-6373 for assistance in choosing the proper fish replica.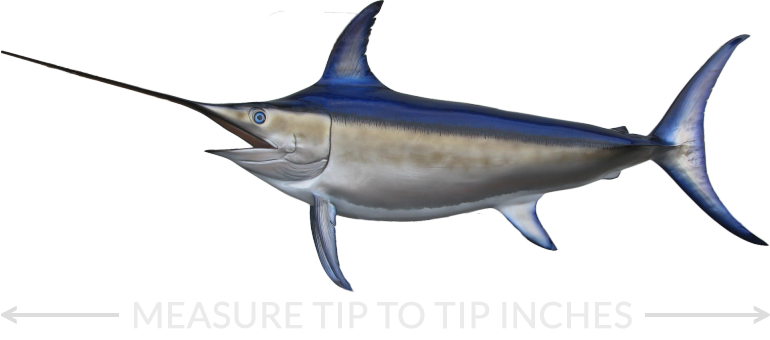 Estimated cost is calculated at a price per linear inch cost. For more information, visit our Pricing Page. Estimate does not include accessories.
Have a question?
We build, own, and stock over 2000 fish replica molds of all sizes and species that are custom created and painted for you in our facility, one fish at a time to match the length, girth, and all of the specific characteristics and details only YOUR FISH displays.
Once the request form is submitted we will provide an in-depth quote, including any accessories chosen.