This is a custom fish mount order form that, once submitted, allows you the option of placing a deposit via credit card. Please e-mail the following information using the form, or simply call our office at (850) 763-6373 for assistance in choosing the proper fish replica.
Estimated Cost:
Select length to see the price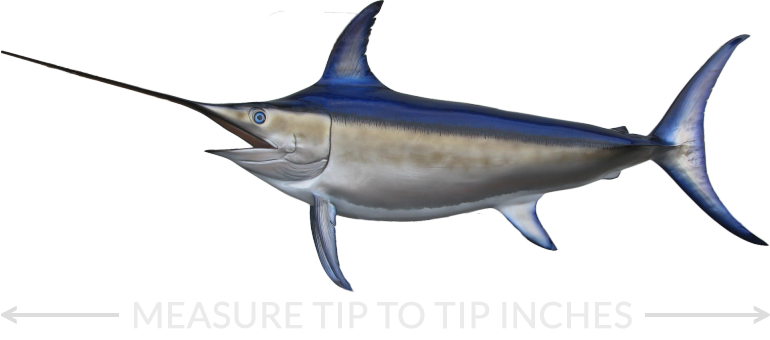 Estimated cost is calculated at a price per linear inch cost. For more information, visit our Pricing Page. Estimate does not include accessories.
Have a question?
We build, own, and stock over 2000 fish replica molds of all sizes and species that are custom created and painted for you in our facility, one fish at a time to match the length, girth, and all of the specific characteristics and details only YOUR FISH displays.
Once this order form is submitted, the next page allows you to make a credit card payment to get your fish mount into production.